The Taste of Willow Creek had its conception in 2005 when members of Studio 299 Center for the Arts joined with Winnett Vineyards to plan a community event. After the success of the first year, it was evident that The Taste of Willow Creek would become an annual extravaganza for the entire community and all participants.

The taste of Willow Creek is an annual event where vintners, farmers and artisans of our community join together to present a Passport Saturday. For a nominal fee, participants receive a commemorative wine glass, a passport, a map, and a fun-filled day.
Each year changes slightly, so keep an eye on the website as we make plans for next year.
River Nook Orchard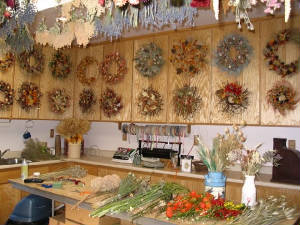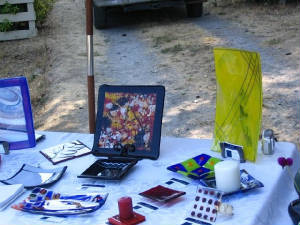 The day begins with appreciating artists at the Community Commons (the grassy parkway next to the Bigfoot Museum on the corner of Hwy. 299 and 96). Ticket holders pick up their tickets and wine glasses here at the Studio 299 - Center of the Arts booth. Arts and crafts for purchase are available as well as morning coffee.

Once your have your passport, map, and wine glass you are free to travel to any of the participating venues. (Venues are open from 11-4.) Each venue is unique and lovely in its own way. There are tours through vineyards, farms, and galleries. There is wine for the tasting, delectable food for the sampling, beautiful art to appreciate (and buy) and fabulous music to entertain everyone.
Although personal vehicles are permitted, for those who would prefer not to drive, there are shuttles to transport you to the various sites. The venues are all located in Willow Creek with an approximate radius of 3.5 miles. It is not necessary, or sometimes possible, to visit all the venues. It all depends on how much time you spend visiting, laughing, and enjoying yourself.



From the Buttercup Bakery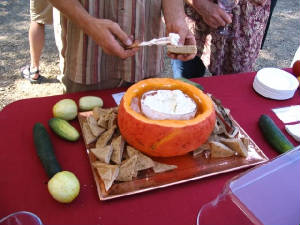 Willow Creek Farms